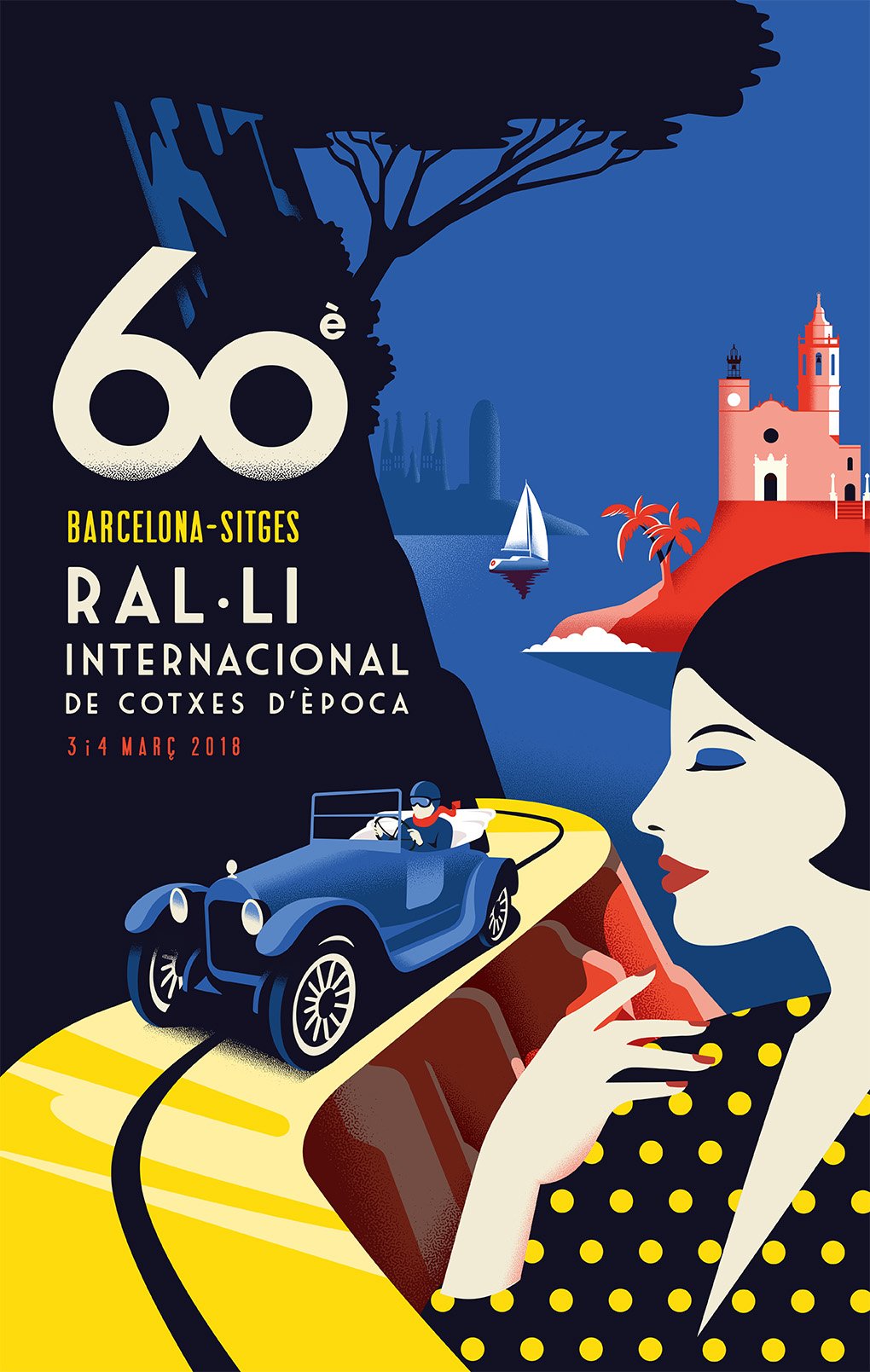 Inicio: 03/03/2018
Fin: 05/03/2018
On March 3 and 4, the 60th edition of the Barcelona - Sitges Vintage Car Rally is held.
Until March 3 the installations of L'illa Diagonal will host the traditional exhibition of the most representative models of the Rally. In addition, an enclosed park will be installed on Avenida Diagonal, where the technical verifications of the participating vehicles will be carried out in full view of the public from 10:00 a.m. to 5:30 p.m.
On March 4 the Rally itself will be held, which will concentrate the participants in front of the Barcelona consistory, dressed in clothes of the time and their respective vehicles and will start the march at 10:30 am with the descent of the flag in charge of the authorities of the city councils of Sitges and Barcelona.
From there the test will follow the following itinerary:
Ferran, Rambles, Plaça Catalunya, Rondes Universitat, Sant Antoni, Sepúlveda, Paral·lel, Plaça Espanya and Gran Via.
It will cross Hospitalet de Llobregat and Cornellá to go towards Sant Boi, Viladecans, Gavà and Castelldefels, where they will link with the C-246 to cross the Costas del Garraf, another one of the many attractions of this internationally recognized event.
From 12.30 in the Frigate: Performance of the group Apocadixie 4, tents with activities, tasting of Moritz products, wine tasting raffle and visits to the Pere Ventura area.
13 pm parade of participating cars with the following route: Puerto de Aiguadolç Avenue, Emerencià Roig i Raventós, Balmins Avenue, Puerto de Alegones, Rafael Llopart, Jesus, Cap de la Vila and Parellades, Marques de Montroig, Plaza Industria, Primero de Mayo , Paseo de la Ribera to the Hotel Calípolis and return by the dirt road to La Fragata.
There the participating vehicles will remain exposed until 5:00 p.m.